with the use of nanosilver

Nanobiosol Sp. z o.o. implements a project co-financed from European Funds "Promotion of the Polish product brand ArgoMast on the United Arab Emirates market by Nanobiosol Sp. z o.o.". The project aims to promote the Polish product brand ArgoMast through participation in the "General promotion program in connection with the intention to participate in the World Exhibition Expo 2020 in Dubai".
EU grant for the project: PLN 168.800,00
Something other than an antibiotic
Environmentally friendly products
NANOBIOSOL
Nanotechnology on your farm
NANOBIOSOL is a start-up established to create and market innovative products for humans and animals. The basic idea behind NANOBIOSOL's activity is to reduce the amount of antibiotics used in animal production (and thus administered indirectly to people, especially to children) through the development of alternative products to chemotherapeutic agents, research on hygiene products preventing the spread of bacterial, viral and fungal diseases. NANOBIOSOL creates environmentally friendly products that are safe for humans and animals.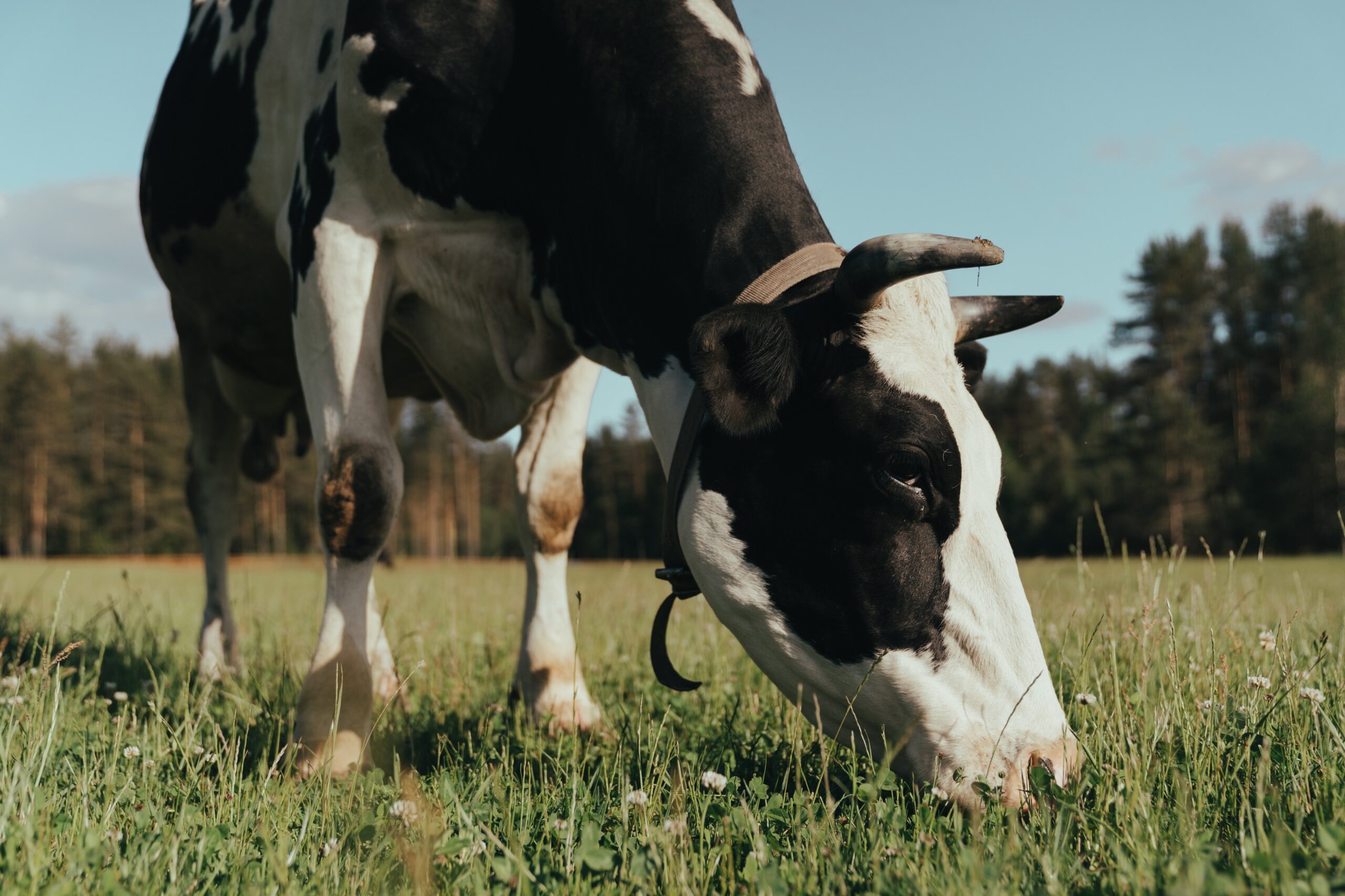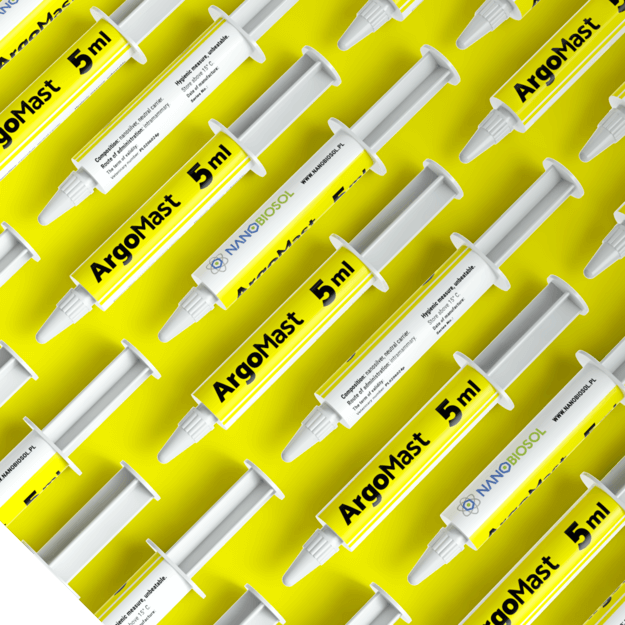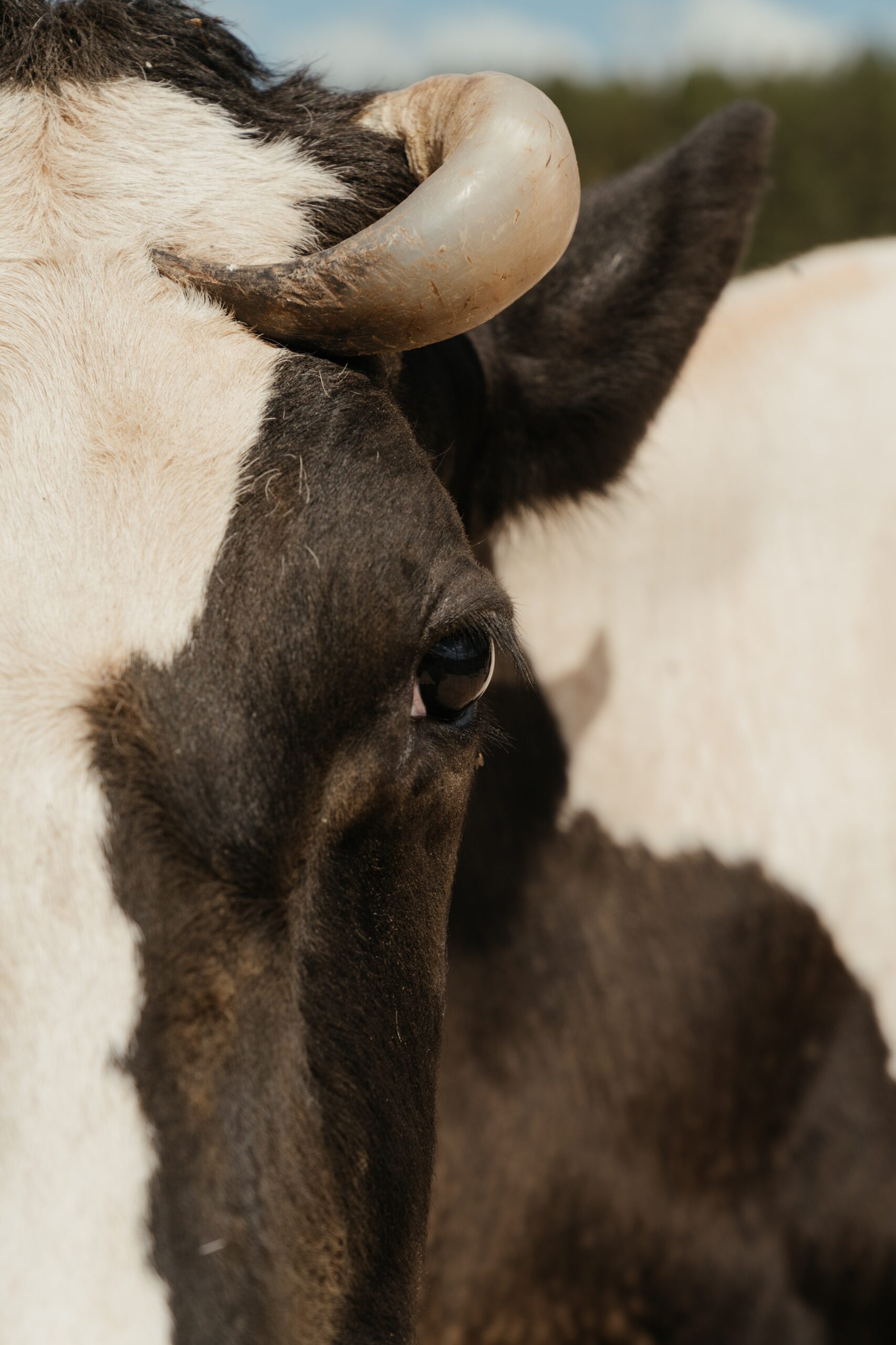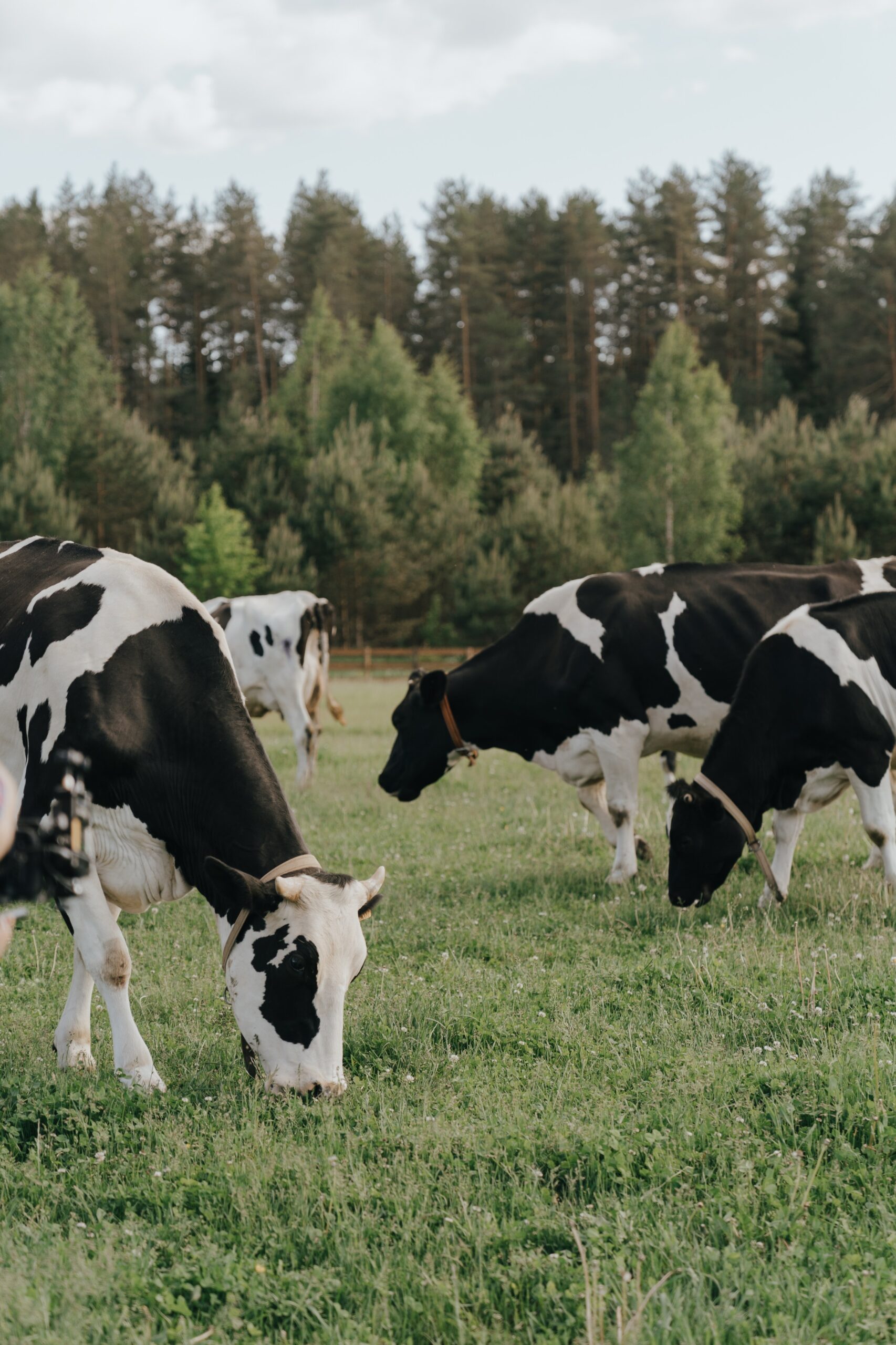 Safe, does not cause irritation or allergic reactions
ARGOMAST
The power of nanosilver
ArgoMast contains pure nanosilver, which has gained recognition in human medicine as a natural bactericide, virucide and fungicide. ArgoMast is a suspension of nanosilver in a suitable carrier. It is a hygienic agent intended for dairy cows (potentially it can also be used in goats, sheep and mares). It is characterized by high safety of use, lack of withdrawal period and easy application ArgoMast is not a MEDICAL product. It does not accumulate in internal tissues, as demonstrated by specialist studies conducted in a renowned research centre. It is packaged as a suspension in a 5 ml tube syringe It is worth emphasizing that ArgoMast contains pure nanosilver, and not silver nitrate like most similar preparations. It is used after the morning milking, and its presence in negligible amounts may last up to about 6 hours. Hence, it is so important to forestrip to wash away the residue.
SAFETY
Proven by numerous studies
An important correlation was found with a significant decrease in the number of somatic cells with the use of ArgoMast. The lack of a withdrawal period is, among others, because ArgoMast IS A HYGIENE PRODUCT, not A MEDICAL PRODUCT. It is also worth noting that it is completely safe. It does not cause irritation and allergic reactions, as proven by numerous studies.
ARGOMAST
Prevention of mastitis
The product, created as a result of many months of research, supports the treatment of inflammation of the udder, does not irritate the tissues, and is also neutralized and is not present in milk after 6 hours after administration. The founder of ArgoMast is Jarosław Cierpisz, doctor of veterinary sciences, who worked and lectured for many years at the Faculty of Veterinary Medicine in Wrocław as a microbiologist, thanks to which he understood the problems faced by dairy cattle owners. Research was carried out at the University of Environmental and Life Sciences in Wrocław at the Faculty of Veterinary Medicine under the supervision of Prof. Tadeusz Stefaniak, Prof. Jarosław Król and Jarosław Cierpisz, Doctor of Veterinary Medicine. The results were amazing. Both in vitro and in vivo tests showed high effectiveness of the product in the fight against mastitis.
BENEFITS
of using ARGOMAST
nanosilver kills microbes present in the udder,
two-day therapy improves the condition of the udder and reduces mastitis in 80% of cases,
high efficacy in the treatment of Staphylococcus aureus was found in field studies,
the possibility of independent use of the product by the cattle owners themselves.
A treatment card is not required, nor is consultation with a veterinarian.
safe use – the product is very safe and cannot be overdosed, it does not accumulate in tissues. It can be used both once a month and several times in a row after each milking.
The use of ArgoMast reduces milk losses resulting from several days of therapy, even of mild inflammation of the udder.
The shortest waiting period for preparations containing an antibiotic is two days, i.e. a minimum of four milkings. An average productive cow produces 15 liters of milk per milking. This gives 60-80 liters of milk which is not fit for sale and human consumption.
When using ArgoMast, there is no financial loss due to the need to dispose of milk containing antibiotics. Even if the sick quarter does not allow the use of milk from it due to its poor quality, you can use the milk from the neighboring quarters without any problem.
When using an antibiotic, it is recommended to dispose of milk from the entire udder, even if the inflammation affects one quarter.
SUITABLE FOR CATTLE, GOATS, SHEEPS, CAMELS AND HORSES
If you are interested in our product or would like to become our distributor, please fill out the contact form.
Copyright © NANOBIOSOL Sp. z o.o.
All rights reserved.